Unesco World Heritage Site
Red Bay Basque Whaling Station is an outstanding example of the tradition of whale hunting established by the Basques in the 16th century for the production of oil which was transported for sale in Europe. In terms of the diversity of its archaeological remains, this is the most extensive, best preserved and most comprehensive whaling station of this type.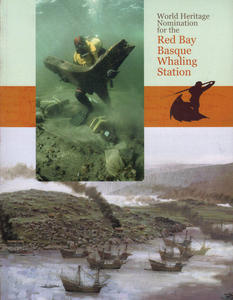 The inscription of Red Bay onto the list of UNESCO World Heritage Sites is the result of some 35 years of work by archeologists, historians and proponents of heritage interpretation.

Archival research by Selma Barkham first brought 16th century Basque activity in Labrador to the attention of the academic world in the late 1970s. The next decade saw large scale archaeological research at Red Bay by the Parks Canada Underwater Archaeology Unit, led by Robert Grenier, and Memorial University of Newfoundland, led by Dr James A. Tuck.

Since the conclusion of research there has been a concerted effort to protect Red Bay's historical resources and to interpret this unique story for the public. Led by the Town of Red Bay and Parks Canada, with active support from governments and the local region, this work continues today.
16th Century Basque Whaling at Red Bay
Beginning in the 1530s or perhaps earlier, the Basques began making voyages to northeastern Noth America in pursuit of rich stocks of fish and whales. Whales were valued for their oil, which was used primarily as a fuel for lighting.

The Basques were experienced whalers and had hunted whales for centuries prior in their home waters of the Bay of Biscay. Basque voyages to Labrador were commercial enterprises, financed and outfitted in the Basque country, with the purpose of bringing whale oil to the European market.

In Labrador the Basques choose harbours for building seasonal facilities for the processing of whale oil — places known as "shore stations". Some thirteen harbours along the Labrador and neighbouring Quebec coast show evidence of Basque whale-processing activities. The largest and busiest place was the port of Red Bay.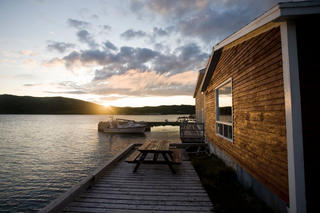 Explore the Past, Enjoy the Present
Today, visitors to Red Bay can discover this little-known chapter of Canadian history through extensive artifact exhibits, walking tours and unique storytelling experiences that recreate the life and work of 16th century Basque whalers at Red Bay.

Come stay at The Whaler's Station, where the past blends seamlessly with the present to create an experience you won't soon forget.