Activities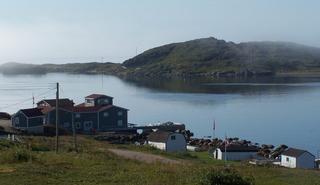 Explore The Stories of Historic Red Bay
While staying here with us, take advantage of this uniquely historic and scenic community - take the day to explore, listen to our stories and find new stories of your own. You could start in the morning with a walk along the Boney Shore, then hike the 760 steps up Tracey Hill to the American Rocky Man.

After a morning of hiking have lunch with us, then take the afternoon to explore the UNESCO World Heritage Site and visitor centres, taking the tour to Saddle Island where the Basque had their main whaling stations. Drop in to the community hall to see a whale skeleton reconstructed from the bones left by the Basque whalers and find out about the DNA testing used to learn more about this particular whale.

End your adventurous day with a boat ride with Truman Macey from Gull Island Tours to see icebergs and whales, or explore with a leisurely walk around the community.

To finish it all off come enjoy a meal and a visit with us at the Whaler's Restaurant, then go back to your cosy room to watch a peaceful sunset and enjoy a well earned rest.